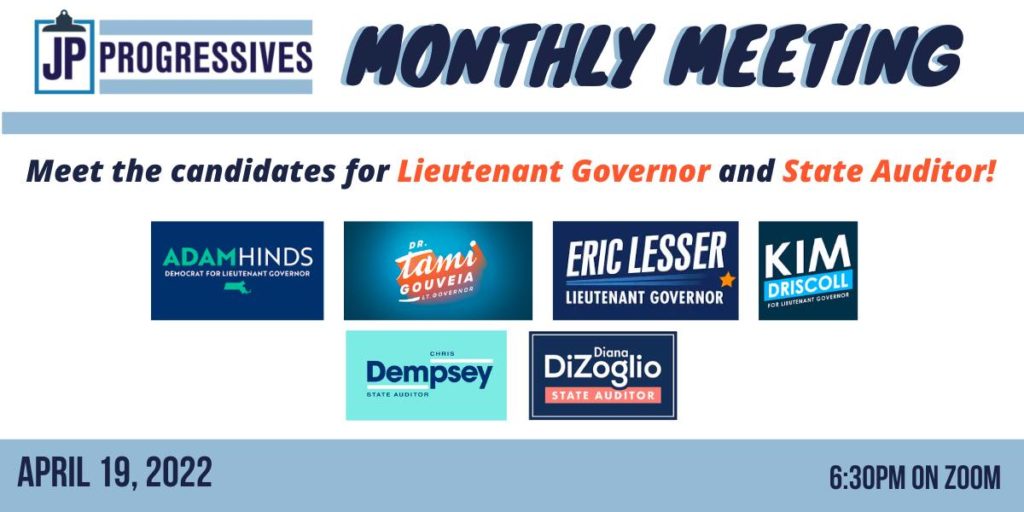 Join JPP this Tuesday, April 19 at 6:30pm via Zoom for our monthly meeting! We'll be having a moderated Q&A session with the candidates for Lieutenant Governor and State Auditor.
Register here: tinyurl.com/JPP-April-Mtg
In consideration for the recent surge in covid cases, we're sticking to Zoom for this meeting, but we are thinking about how we can meet in person comfortably, especially as the weather warms up. We will be in person at Wake Up the Earth on May 7th! AND we are in person every weekend collecting signatures for our endorsed candidates in JP. Please join us!
Email moreinfo@jpprogressives.com to learn more.