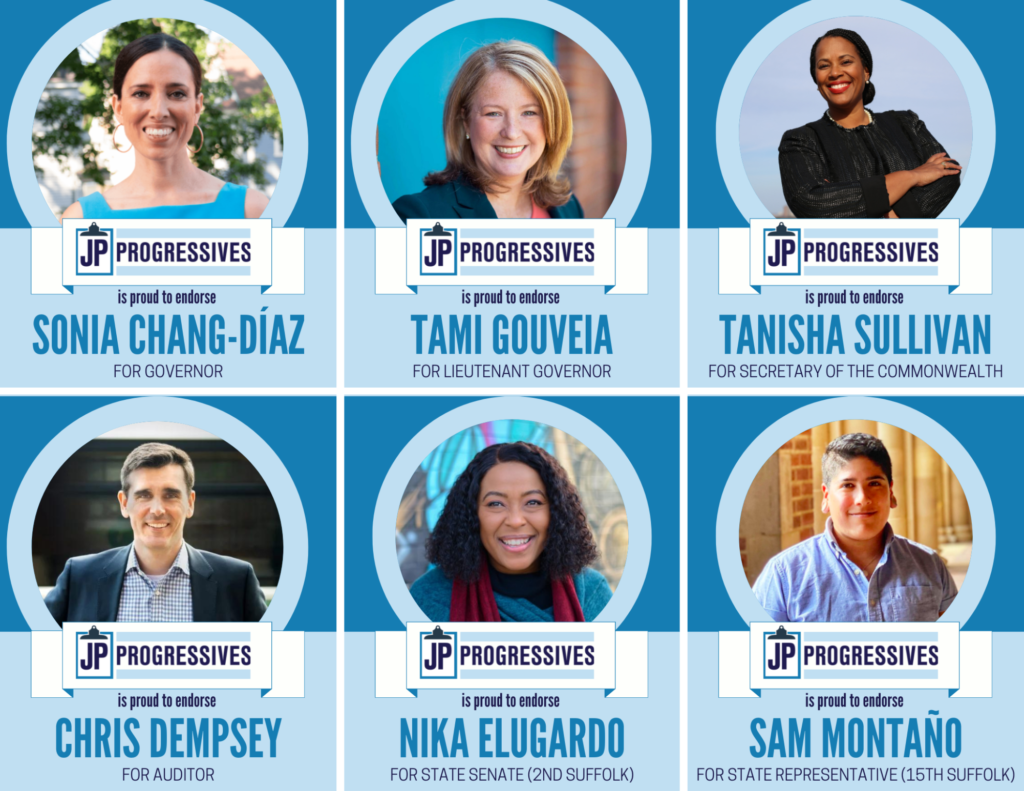 Thank you to all the JPP members who participated in our voting for this round of endorsements! We appreciate the time and effort involved in the process and are grateful for everyone's attention to these races.
Here are our endorsement results:
The Steering Committee's recommendations can be reviewed here.
Be sure to watch for upcoming volunteer opportunities for our endorsed candidates (including previously endorsed Tanisha Sullivan for Secretary of State and Ayanna Pressley for MA-07).