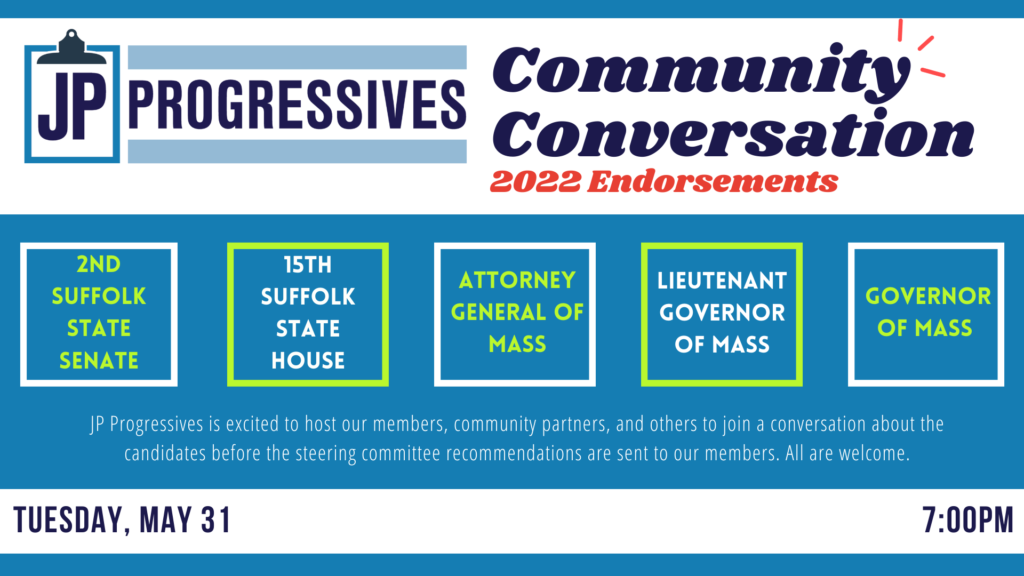 Join us for our endorsement Community Conversation. The event will take place via Zoom to discuss the candidates for 2nd Suffolk State Senate, 15th Suffolk State House, Attorney General, Lieutenant Governor, and Governor. Register at https://tinyurl.com/jpp-2022communityconvo and join us!
See videos for the 2nd Suffolk Senate and 15th Suffolk State Rep candidate forums.
All are welcome, and the discussion will shape the recommendation the steering committee will make to our members.